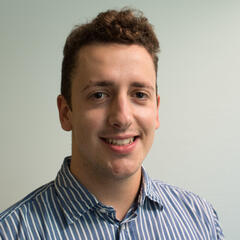 Andrea Bragantini
Hybrid Engineer by education with a natural instinct for networking and communication.
Education
| TITLE | SCHOOL | Year |
| --- | --- | --- |
| BSc Industrial Engineering | Politecnico di Milano | 2015 |
| MSc Energy Engineering | Politecnico di Milano | 2019 |
| MSc Management Engineering | Politecnico di Milano | 2019 |
My home university is Politecnico di Milano, where I recently graduated in an Internal Double MSc degree in Energy and Management Engineering. This hybrid degree program grounds on the strong tradition and reputation of the corresponding single degrees at Politecnico. It entitles me of both single master degrees in Management Engineering and Energy Engineering.This harmonized program is particularly relevant for both industry and society since current world economy and technological landscape are looking for new professional profiles where technical and leadership/managerial skills are seamlessly blended: a new generation of industrial engineers and managers is needed.
Work
Here a snapshot of all my work-related experiences as a young graduate so far!
| QUALITY MANAGEMENT INTERNSHIP | MOTOSTUDENT UNIVERSITY COMPETITION | SIEMENS GAMESA RENEWABLE ENERGY | Invited MSc THESIS STUDENT @ETHZ | RESEARCH ASSISTANT @RWTH Aachen | Ph.D. RESEARCHER @UPC |
| --- | --- | --- | --- | --- | --- |
| Assistance to Quality Manager on daily tasks & operations of the department | Official Team Member. Simulation 1D-3D. Participated in design of a motorcycle intake system | Internship in Technology Onshore, Generator Team. Thermal & Bearing | Power System Laboratory. Energy modelling task for investment planning through Convex Optimization | Investigation on innovative Deep Learning methods for the state estimation of power systems | Machine Learning techniques applied to power systems. FEVER-H2020 project |
| Summer 2017 | 2017 | 2018 | 2019 | 2020 | 2021 |
If you are interested in reading/viewing some of my works, please e-mail me at the given contact details. I will be more than glad to share them with you.
About
Currently pursuing my Doctoral Degree in Electrical Engineering studies in Barcelona.MSc Graduate in a double degree program in Energy & Management Engineering at Politecnico di MilanoOutgoing personality, highly responsive, self-confident and excellent conversationalist.
Good performer under pressure, sometimes headstrong but open-minded and sympathetic with people.Person of fresh initiative and inventive capacity.Passionate about technology and the digital transformation.Want to leave a sign in the energy transition towards a more sustainable future.
Download
Transcript of Records - MSc Energy Engineering
Transcript of Records - MSc Management Engineering
Contact
Do not hesitate to get in touch with me!
You can write me an email and will surely answer as soon as possible!
My several social media are also means of communication :)Via Guglielmo Marconi 11, Grezzana
Verona (VR), Italy (IT), 37023Carrer de Trafalgar 27, Barcelona (BCN), Spain, 08010Carrer de Luiz Antunez 24, Barcelona (BCN), Spain, 08006mail: [email protected]
[email protected]
[email protected]